Our Story
Each individual relies on the health and wellness of their body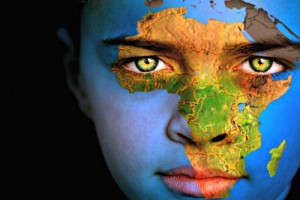 to live a happy and abundant life. Without our health, as individuals and as a community, we are unable to grow and thrive. Unfortunately, our society is bombarded with unhealthy foods, products, technology, jobs, and stressors that damage our health. In addition, our children are no longer receiving the proper health education in school. Instead, they are subjected to constant advertising encouraging the consumption of sugary foods & stationary electronics. All children deserve the opportunity to learn how their body functions and what true health is. Simple additions to our lives can enhance the health and wellness of our children, families, and communities.
For the Hands For Life team, giving back to the community is an unquestionable core value. As members of our community it is important that we do our part. Serving, educating, and providing exceptional natural care to the San Diego community is the stepping stone to creating a healthier community. Our team wanted to find a way to give back in an organized manner that serves those in need, which lead to the creation of Hands For Life Ocean Beach. The doctors of Hands For Life Ocean Beach provide low income natural health care to those in financial hardship. They educate local elementary and high students on health. They provide health advice and recommendations to local families and individuals. They serve impoverished areas around the world with natural healthcare, clean water, and nutritious foods. Creating a healthier community starts with each of us. Hands For Life Ocean Beach is committed to creating a healthier local and global community.
---
Our Mission
To create a natural avenue for the underserved, financial hard-shipped population throughout the world to regain their health through:
Chiropractic care creating an efficiently running nervous system,
Accessible clean water and healthy food,
The opportunity to have a superior education so that each person can reach their potential and create a healthier world tomorrow.
---
Our Purpose
Hands For Life is a non profit 501(c)3 that prides itself on looking for the "greater good" within each individual on earth. We understand there may be a divide that separates people based on culture, ethnicity, race, etc., and Hands For Life sees these difference's as reasons to unite as one! Just like a rainbow has different colors, those colors makes up its inherent beauty. HFL sees the same inherent beauty within all people on our planet. Our differences and individual uniqueness' make our world more exciting, more educational and more real. Hands For Life is dedicated to creating a healthier world while honoring the differences amongst us. We travel the globe to touch lives and educate people about health. Through chiropractic and a natural lifestyle, along with water, food and education, Hands For Life sees its role as a facilitator to unleash the potential residing within each person. Sustainability, empowerment, better health and self sufficiency are what we leave behind after we touch so many. Our goal is simple: to make sure every man, woman and child have a high functioning nerve system, enough food and water for great nutrition, and an education so they can read, write, and have the basic skills so they can thrive and thus make a better contribution to the world.
---
Our Team
We're a family of chiropractors serving to make the world a healthier, more connected place. Our team understands the disparity in healthcare across the globe. There are some communities with access to excellent chiropractic care. There are other groups of people who have no way of receiving the benefit of chiropractic care. Our team came together to try and shrink the gap between the "haves" and the "have not's".
Dr. Tanner Schulze has been involved in health care and health education since graduating from Seattle University in 2012. As a recent chiropractic graduate, Dr. Tanner strives to find different ways to continue to serve his community and those in need of access to natural healthcare.
Since Dr. Schulze opened an office in Ocean Beach, San Diego, he has found he is blessed to be in a position to provide health care and other resources to those in need beyond his current practice. He co-founded the Hands For Life Ocean Beach Chapter in 2016 with Dr. Kayla Ambert. Dr. Tanner is a strong believer that everybody deserves the opportunity to receive natural health care through chiropractic as well as the right to clean water and food. It's Dr. Tanner's goal to provide as many opportunities as possible for individuals to achieve natural health care through chiropractic. Tanner Schulze, D.C.
Dr. Kayla is a co-founder of Hands For Life Ocean Beach and a dedicated family Chiropractor and Registered Dietitian in Ocean Beach. She was born and raised in Ocean Beach and after completing her schooling, she moved back to serve her hometown community. She started her work by receiving her Bachelors in Food and Nutritional Sciences at San Diego State University. She continued on to become a Registered Dietitian through Utah State University. As a Dietitian, she educated and worked with families to achieve healthy diets and lives. She also taught nutrition classes to high school students at her Alma Mater, Cathedral Catholic.
After working as a Dietitian Dr. Kayla decided to continue her education and obtain her Doctorate in Chiropractic. Dr. Kayla excelled in Chiropractic school, receiving Salutatorian and the Clinic Excellence Award. Today, she works to educate her local community on proactive health care and healthy living through proper nutrition and essential spinal care. Dr. Kayla is ICPA Webster Certified, which is a specific technique to help balance a pregnant woman's pelvis to provide adequate space for the fetus. Dr. Kayla is passionate about educating and serving her community. She is well experienced and loves adjusting children of all ages. Keeping Ocean Beach and San Diego educated and healthy is important to Dr. Kayla. She represents the mission of Hands For Life Ocean Beach through her commitment to giving back to create a stronger and more healthy community. Kayla Ambert, D.C., R.D.
Carliana is an Ocean Beach native who is currently working on her Doctorate of Chiropractic at Life Chiropractic College West. As a young girl Carliana always had a passion for giving back to her community and making a difference in peoples lives; she attributes this to her loving and overly giving parents. From seventh to twelfth grade she was involved in a San Diego philanthropic organization where she volunteered at various non-profit organizations.

She received a Bachelor of Arts at UC Santa Cruz. As a part of her Community Studies major she lived in New York City for half a year working for a non-profit art organization that provided mural and art programs for at-risk youth in the Harlem district. After college she spent some time traveling the world and working, while striving to find a profession where she could serve humanity on an even larger scale. A few years ago a close family friend of hers introduced her to the world of chiropractic, and she finally found her home. Chiropractic resonates with her on every level of her being and she is very passionate about loving, serving, and giving back to humanity in this way. She plans on going on a few Chiropractic service trips during the rest of school and cannot wait for the opportunity to be back in her home town of Ocean Beach and give back to her community through Chiropractic.
Carliana Carpenter
Rebecca is a New Yorker born and raised, working on her Doctorate of Chiropractic at Life Chiropractic College West. Since she was young, Rebecca has gone out of her way to be apart of her community. Her parents are supportive and loving, which gave her motivation & the strength to give back.

She has a Bachelor of Science from the University of Massachusetts Amherst. Her degree in Sustainable Food and Farming has connected her with various communities around the world. Studying and living on a farm in Costa Rica gave her the love and passion to care for people. Caring for food and land was just the start. Rebecca has worked on various farms and gardens to provide people with nutritious food. After finishing up at UMass Rebecca knew that she would further her education. Although not knowing she would end up as a future Doctor of Chiropractic, she made her way to California. Living in La Jolla and Ocean Beach really connected her to the community and people. With the help of her inspiring and awesome cousin, Rebecca ended up at Life West Chiropractic College.

Rebecca is committed to serving her community through exceptional Chiropractic Care and to always bettering herself.
Rebecca Larris
Dr. Joe grew up in Northern California, but spent 8 years as a child living in the San Diego area in Carlsbad. Ever since he moved away from Carlsbad, he has been trying to figure out a way to get back and be a part of the community. Dr. Joe graduated from the University of Oregon where he earned his Bachelors in Human Physiology. He was introduced to Chiropractic after he graduated and instantly fell in love with the Chiropractic approach to health and wellness. Shortly after, he began Chiropractic school and graduated from Life Chiropractic College West in the San Francisco Bay Area.

Dr. Joe is passionate about learning and continues to further his education and skills through ongoing seminars and workshops throughout the year. He believes that the body functions as a whole and understands the importance of everything working together to create the healthiest and highest functioning body possible.

Community involvement has always been a large part of Dr. Joe's life. He was a volunteer firefighter/EMT in his local town, a volunteer baseball umpire for little league, a mentor for kids at his local elementary school and has spent numerous hours volunteering his time to convalescent hospitals. His goal and passion is to create the healthiest community possible and that starts here with Hands for Life Ocean Beach.
Joe Botkin, D.C.